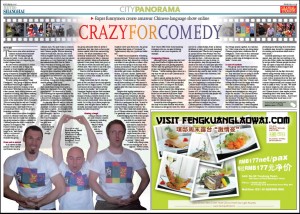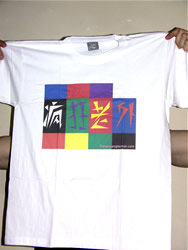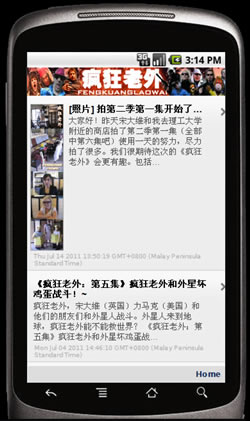 Sponsorship Opportunities
Early 2011 we created a new comedy show targeting Chinese and Foreigners in China called "Fengkuang Laowai". After producing 5 well-received videos, we are about to launch our 2nd season that features many improvements over the 1st season.
On the 15th of October we launched our new season at O'Malleys Bar in Shanghai, around 150 people attended, here is a link to our videos. We will shortly put the newest episode on the Internet for wider release. As the number of fans grows and the quality of our productions increases, we are searching for potential promotion opportunities. This include's sponsorship of the video (beginning or end, or both), sponsorship opportunities on the websites, and also sponsorship opportunities at our live events. We are currently in the process of upgrading our website, and planning the rest of the episodes for the 2nd season. We also plan to use the next few months seeking sponsorship and advertising opportunities.
Each of our videos has been viewed at least 5,000 times, with our most successful video getting over 100,000 views. The number of fans are increasing as our popularity grows. Here are some statistics and information regarding our show:
Video Views: Youku , Joy.cn, Tudou, 56.com, Sina, plus external viewing sites (Weibo, Kaixin011, Renren)
Episode 1 - 14,567
Episode 2 - 136,659
Episode 3 - 19,900
Episode 4 - 32,902
Episode 5 - 4,796 (recently released)
Additionally we have:
Our own website which has attracted over 10,000 visitors fengkuanglaowai.com
coverage in the local press, and links to newspapers and media outlets to promote the bar and the event.
an Android application for smart phone, I-phone app will soon be added.
Fengkuanglaowai T-shirts
A large local following for our live events in Shanghai.
If you are interested please contact us and we'll be happy to discuss any details with you.